October-
November 2017
The Work Goes On
------------------
ONE Magazine represents
the following
Free Will Baptist organizations: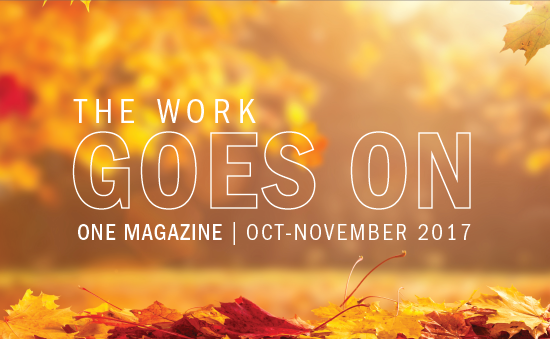 Teachers, counselors, accountants, church planters, missionaries—Free Will Baptists from every walk of life—are busy carrying out the work of the gospel. From the high school campus to the bustling cities of Uruguay and everywhere between, the October-November issue of ONE Magazine gives readers an inside look at how the work goes on.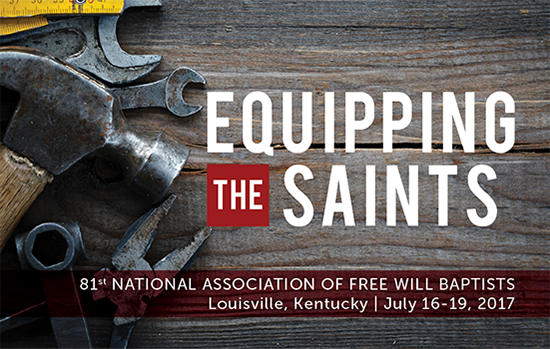 Home Run in Louisville: Hitting the Highlights of the 2017 Convention
When the National Association met in Louisville in 2005, the post-convention report described the meeting as the "Grand Slam in Louisville." In this year's return to the slugger city, the convention hit another home run. Enjoy the highlights that made the week one to remember.

Take a Walk Through Free Will Baptist History
What do you really know about Free Will Baptists? Perhaps you have heard the word Baptist all your life without stopping to consider where the name came from. Maybe you didn't realize there are dozens of Baptist groups: Missionary Baptists, Primitive Baptists, American Baptists, Independent Baptists, General Baptists, Regular Baptists, and more.
And why would one group of Baptists add "Free Will" to the front of their name? How are they different from more than 20 other Baptist groups? The Free Will Baptists in the South began in 1727, making this one of the oldest Baptist groups in the United States. For more than 250 years, Free Will Baptist churches have contributed to the moral and spiritual fibre of our nation. Would you like to know more?
Visit www.FWBHistory.com today, a website created by the Free Will Baptist Historical Commission, that makes important Free Will Baptist historical documents available for download, including books of historical record, biographies, periodicals, minutes from the national conventions, and more. It also contains a regularly updated history blog and an ever-growing list of publically accessible Free Will Baptist history collections.