December-
January 2013
Learning the Ropes
------------------

You can help change the course of the next generation...
Welch College: Equipping Students to Serve
"What is my purpose in life?" "What is my place in God's world?" "What is my calling in God's kingdom?"
These are the questions Welch College helps students answer. We believe God has a purpose for every student—a unique role in His kingdom. In this Christian community of faith and learning, students receive all of the tools they need to find their place in God's world.

Our mission is to educate leaders to serve Christ, His Church, and His world through biblical thought and life. We provide students with unique opportunity to prepare for leadership and service in the field to which God calls them. We do this by teaching students to confront the inescapable questions of life from the vantage point of a Christian worldview, realizing the implications of their faith for the world around them and for all of life.

Our students want more than career training. They come to pursue high-quality Christian education that will equip them for service to Christ and leadership in the church and the world. Whatever their future may be, they know that life is about God. That's why we dedicate ourselves to their spiritual formation. We want each student to develop Christ-centered character that emerges from a Christian heart and mind that values the true, the good, and the beautiful.



Equip
Welch College provides a challenging curriculum and a stimulating learning environment ranked by U.S. News and World Report as one of "America's Best Colleges."

Students not only learn to think critically as they pursue knowledge, but they also gain a deeper understanding of the Bible and its implications for all of life and thought. Academic excellence requires them to give their very best and rewards them with an excellent education that benefits them throughout life.

Grow
Campus life abounds with opportunities for spiritual growth, from Bible studies to chapel, SpirituaLife groups to peer mentoring and outreach opportunities in the Nashville community. We believe a student's time here should produce more than a degree. It should provide a solid knowledge of God's Word and God's world—a biblical worldview enabling students to live lives that honor Christ and lead others to Him. All students, regardless of their fields of study, take a strong core of biblical studies.

Experience
The college gives students every opportunity to expand their college experience, from fine arts to athletics to campus life. Students perform in a variety of music and drama groups and touring ministry teams and compete in both intercollegiate and intramural sports. Best of all, students are part of a thriving Christian community where students and professors know them by name. From class to dining hall, gym, and coffee house, they are surrounded by people who care about them and want them to succeed.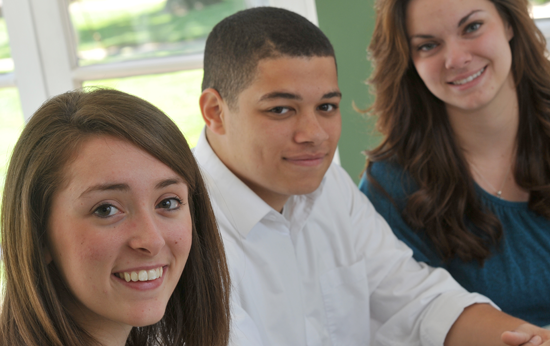 Serve
Welch College alumni serve Christ as leaders in His Church and His world around the globe. We believe every Christian is called to minister to his world. The college trains students for their lifelong mission through outreach activities ranging from college-sponsored mission trips to serving dinner at a rescue mission, counseling teenagers, engaging in community service projects, and participating in a summer College Missions Program. Welch College equips workers to serve the Kingdom of God, no matter what field they enter.

Help Us Help Them
The Ketteman Student Scholarship Drive (KSSD) is named after Paul Ketteman, long-time promotional director of Welch College. He was the first student to enroll at the college in 1942 and worked there for more than 25 years. Paul was beloved across the campus...and across the denomination.

Mr. Ketteman invested his life in the students of the college. He knew they were the future of the denomination, and he committed his life to making the school all it could be. Today, the KSSDcontinues to help the students he loved. This year, the scholarship drive will be held in February rather than December. Read "Same Offering, Different Month" to learn how you can help us continue Paul Ketteman's legacy through our students.