December-
January 2013
Learning the Ropes
------------------

Two Perspectives on Discipleship
Discipleship. What does it look like, what does it require— particularly for those involved in Great Commission work? Two seasoned missionaries offer their perspectives.

Obey God. Love People.
by Pam Jones
What do evangelism and discipleship look like in a new church plant? Over the years, my ideas have changed drastically from those I once held as a child bride in an established Free Will Baptist church. Discipleship looked much different to me then.
As a young pastor's wife, I was intimidated by the thought of evangelism and discipleship. I thought if I did not do everything perfectly and memorize every verse in the Romans Road, I could never be an effective witness. Convinced it would be my fault if someone with whom I shared Christ did not accept Him, I found it easier to stay quiet.

A couple years into my pastor's wife role, however, God placed a burden on my heart to go and witness to a man I had dated in high school. At age 28, he was yet unsaved. Through his family, I learned he was very sick and wouldn't live much longer. I fought with God about this burden until my heart could take no more. As I headed to the home he shared with his mom and dad, Satan whispered over and over that he wouldn't listen and would probably laugh at me.

I arrived at his house, and his mom led me to the room where she had set up his hospital bed. Fearing rejection, I started with small talk. Then I told him I had come to ask his forgiveness for not telling him in high school about the wonderful Christ I knew personally. I told him I wanted to see him in Heaven and shared with him how to get there.

When I asked him if he would like to receive Christ as his Savior, he said yes. No pomp and circumstance, no fancy words, but Shane prayed and asked Christ into his heart. I went home feeling victorious, knowing I had been obedient to God, and sobered at the thought that I, because of our friendship, might have been the only one who could have reached him for Christ.

Two weeks after the visit, the young man called for his mom to come into the room. He asked her to hold him, and as she did, he told her, "I'm not afraid to die anymore." With that, he passed away in his mother's arms. She told me this story at his funeral, praising God that she had the hope of seeing her son again in Heaven.

I shudder to think what would have happened if I had not gone to see him. That experience taught me a valuable lesson. It isn't saying fancy words or holding a degree in theology; rather, the most important keys to evangelism and discipleship are simply obeying God and loving people.

Fast-forward a few years. Two kids from Arkansas sensed a burden to plant a Free Will Baptist church in Pittsburgh, Pennsylvania. At the time, there were only two other Free Will Baptist churches in the entire state, and they were hours away. We had no idea how to plant a church but knew God said go. And we were just crazy enough to believe if God said, "Do it," we had no option. Pittsburgh is not a Baptist-friendly area, and my intimidation factor returned. I was so afraid of letting down not only the people who sent us, but also my God.

Where would we start in planting a church? I did the only things I knew—obey God and love people. It took a solid year of work to get anyone interested in the church, but eventually people started coming. I greeted everyone with a hug and made each one feel loved. We also began inviting new Christians and new families who attended our church into our home to share a meal.
I've found people will listen and respond if they feel loved and important. It's a slow process, but we have seen amazing results by doing these things. We've also discovered an additional tool—hospital and funeral visitations. People in our area are amazed that someone other than family cares enough to come see them in their greatest hours of pain and need.

During most of our years in Pittsburgh, I have worked a full-time job. This provides many opportunities to witness. Many times I have walked into my office to find a woman waiting for me to pray with her. People at my workplace, whom I thought we would never reach, have come to know the Lord through an invite to a special service.

Though I've often complained about my busy life—balancing a full-time job with the responsibilities of a church planter's wife—God has accomplished wonderful things through my work.

Women's Bible studies also serve as a wonderful discipleship tool. We have seen great growth and positive responses in those who've participated in the different studies we've offered.

First Corinthians 13:13 concludes, "And now abide faith, hope, charity, these three; but the greatest of these is charity." I am not against discipleship programs or trying new things to implement growth in people, but nothing will talk to the heart as much as love.

Obey God. Love people. There's no replacement for a genuine love for others when communicating the truth of God's Word. We share because we love them, and in doing what the Bible says, we find abundant life.
About the Writer:

Pam Jones serves with her husband Tom at Keystone FWB Church, Greensburg, Pennsylvania, a church planting effort of the Free Will Baptist Home Missions Department.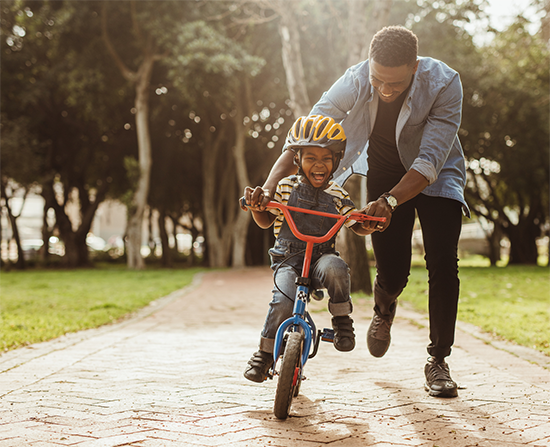 Modeling Christ

by Sharon Ferguson
Discipleship. What a sobering responsibility. What a great reward. What a neglected area.
The Christian's model for discipleship is Jesus Himself. After the wedding in Cana of Galilee, Jesus began to put together the group He would disciple. Among those chosen men, He modeled at least three aspects of discipleship.

Jesus discipled by instruction. The Gospels are filled with accounts of His teaching. When we envision discipleship, our first thought is usually about teaching in a structured setting. But Jesus took advantage of every opportunity to teach, whether by the Sea of Galilee, on the top of a mountain, or along a traveled road.

Jesus discipled by example. This may be the most neglected aspect of discipleship. I became especially aware of this as a missionary in Ivory Coast. People with whom we came in contact were constantly watching our lives.

Because tribal languages are difficult and time consuming to learn, preaching or teaching is often done through interpreters. This tedious necessity became an opportunity to disciple. Veteran Free Will Baptist missionary Archie Mayhew often took a young Ivorian "preacher boy" with him to the villages. As they traveled, Archie was teaching.

When they arrived at a preaching point, Jean Baptist, one of our first African pastors, interpreted. Jean interpreted not only the words, but also every gesture Brother Archie made. And sometimes he was very animated. Yet, Jean was watching every aspect of Brother Archie's life.

Rebeccah, a young girl who interpreted for me in children's classes, soon began teaching on her own. Today she is the wife of the Ivorian ambassador to a South American country.

You may have a Jean Baptist or Rebeccah in your life. It may be your own child or a new convert who has no close Christian example. Younger Christians are watching every move we make, every word we say. Seize these opportunities for discipleship, and when others model you, may they know you are modeling Christ.

Jesus discipled by delegation. He provided opportunities for His disciples to put learning into practice at every stage of their maturity. As a denomination, Free Will Baptists offer several opportunities for young people to get involved in ministry. Programs like YET, E-TEAM, Truth and Peace, college internship programs for pastoral or missions students, and even assistant positions of leadership within our local churches allow individuals to put learning into practice.
Giving responsibility to a young convert and increasing his responsibility as he matures instills trust and builds confidence. Following your example, this person begins to disciple someone less mature, and the cycle continues (2 Timothy 2:2).

Jesus commanded, "Go ye therefore and make disciples of all nations." Who are you discipling? Whether it's someone in your household or someone in a distant land, take advantage of every opportunity. Using the model of our Savior, and under the leadership of the Holy Spirit, we can find and fulfill our God-designed role in this Great Commission.
About the Writer:

Sharon Ferguson and her husband Ledgel served as missionaries for many years, first in Côte d'Ivoire and later in France. Gifted in discipleship, the Fergusons continue to minister within their home state of Kentucky.